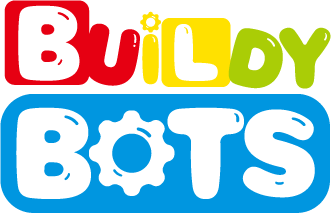 Our very first zero-screentime robotics kit for ages 5 and up. Help fund our Kickstarter campaign, ending October 29, 2021.
Guaranteed delivery before Christmas!
Virtual Thanksgiving Camp!
Monday - Wednesday, Nov. 22 - 24
3-Day camps, 1hr 20min each day.
Small groups - up to 4 students.
Camp includes arts and crafts with coding!
Want Robolink in your school?
Need help deciding what you need? Email info@robolink.com and our team of experts can help you.
Join our Buildy Bots list!
We'll remind you when our campaign is about to end.
Build robots that can solve mazes, play soccer, fly, and battle
Learn STEM skills that will make you a better problem solver in the future
Learn to write real code that controls the robots that you build
Robolink x iDesign Solutions Remote Robotics Webinar
After talking to teachers across the country, we figured out how to incorporate robotics into distance learning! All the robots in your classroom can be controlled by students with their own devices from home!
CoDrone mini: How to fly your drone with the remote
Today, our instructor, Jordan, will show you how to control your CoDrone Mini with the remote control.
Introduction to AI with Zumi!
This video will cover what Zumi is, what's inside Zumi, tools you'll be using, and what the journey looks like ahead.
"Great kits for people interested in robots, simple enough for beginners, but also sophisticated enough for more advanced students."
- Jinsong from Chicago, IL (Engineer at Motorola)
"As a home school parent, this kit has been very helpful to me. I do not need to be an expert in the field of robotics to be able to provide instruction."
- Beth from Solana Beach, CA
"This opportunity is awesome for kids who want to learn how to incorporate everyday life and computer time into a functional working robot. My son LOVED it...and has been using his robot kit daily."
- Cherelynn from Mesa, AZ