San Diego | 5-Day | 3hr Lessons
Subject: Coding, Robotics
Virtual Camp | 3-Day | 1hr 20min Lessons
Subject: Coding, Robotics
Mon. Nov. 22 - Wed. Nov. 24
---
Fall is here, and with that comes the changing of the leaves, the crisp air, and the wonderful pumpkin spice lattes. Here at Robolink, we want to capture all the wonders of fall into one mini-camp with the CoDrone Mini and Python. From replicating the changing of leaves as they gently fall to the ground, to transporting pumpkins to the market, this mini-camp has it all.
Take a break from the standard learning environment. With activities both on and off the computer, this class is a great way for beginner and advanced students to hone their coding skills, while engaging with online friends in a relaxed environment. Best of all, the craft supplies will be provided in your maker kit!
---
Don't own the hardware? Purchase the bundle at a discount!
Get the CoDrone Mini and extra battery for a $15 discount per registered student.
*Discount will display in checkout, not the cart.
In this 3-day virtual Thanksgiving camp, our students will
Code variables, loops, and functions
Participate in drone coding challenges
Make new friends and build social skills
Camp will meet online! You will receive an email with your virtual camp link a few days before camp starts.
Our Thanksgiving camps run 3-days a week, for 1hr 20min each day. This gives our students enough time to learn without spending too much time on the computer.
We offer an engaging camp full of fun activities. Students have plenty of time to learn, ask questions, experiment with their projects, and show off to the whole group. We believe that learning should be fun!
We offer an engaging camp full of fun activities. Students have plenty of time to learn, ask questions, experiment with their projects, and show off to the whole group. We believe that learning should be fun!
Each of our camps teach transferable skills for fields like web development, game development, data science, machine learning, robotics, and artificial intelligence.
After registering for a camp, you'll be given a link to sign up for your parent account. This is a secure account that stores your child's information which is never shared or stored outside of the account.
Virtual Learning Requirements
These are the minimum requirements to attend any of of our virtual learning options.
Win, Mac
Webcam and mic
Stable internet connection
A quiet place to work
Be ready to have lots of fun!
If under the age of 13, the student must have a parent or guardian at home.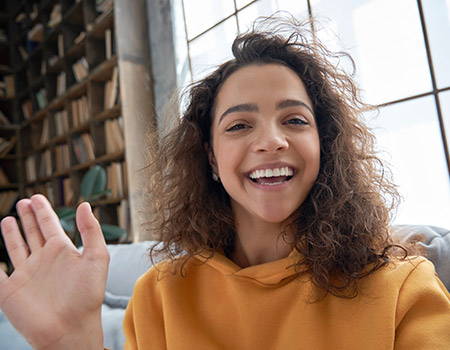 Frequently Asked Questions
What's the registration process?
Once you register for our Virtual Learning services, you'll receive a link to set up your parent account. In this portal you'll be able to securely add your child's name, age, skill level, and email for the virtual learning Zoom or Google Meet invitation. Every registrant must have created an account with our parent portal and agree to our Terms & Conditions and Code of Conduct before the student is allowed to enter our Virtual Learning services.
Can two children in the same household take a lesson together as a single student?
Every child is a separate registrant and cannot share an account. We do have other offerings to provide our students with custom groups classes, camps, and webinars for multiple participants.
Do all students have to start at the same level?
Our tutoring allows students to start at their current skill level. Instructors will assess the students skills and allow the student to start their first class at a higher level, or spend a few lessons with the student on an accelerated path. With camps, the curriculum is on a fixed path, but students are allowed to customize their projects to further hone their skills and present their projects to the group for further critique.
Are these lessons recorded?
For quality, training, and safety reasons, every lesson is recorded and stored on a secure server. If you need a copy of the recording, you can request it at info@robolink.com and we will gladly provide you a copy. If the lesson video requested is a group lesson, all parents/guardians must agree to the recording being shared and we will provide a copy to every parent/guardian in the group.
What is the Code of Conduct?
In our Virtual Learning offerings, we provide a fun, safe, and educational environment. To do this, we don't allow bullying, harassment, threatening behavior, rude gestures, visible written profanity, visible weapons, and drug and alcohol use. If a student is accused of any behavior that is against our rules of conduct, we will investigate thoroughly. If found that a student has broken the Code of Conduct, they will be expelled from our services without a refund. If you have any questions or issues, please contact info@robolink.com.
Do I need to install anything?
We do our best to use software that is web-based and doesn't require any installation but if you do need to install a specific software, we will provide that information before your first lesson.
What equipment do I need?
A computer or laptop, webcam, and optional headphones/mic. to participate in the class. If your specific class or camp required hardware, it will be listed on that product page.
Have any questions about our virtual learning offerings? Please let us know below or email info@robolink.com.