Online Class

|

1-on-1 Private Tutoring |

1hr Sessions
Build a PCB with an instructor!
---
Classes start 3/8/21
Have you ever wanted to design your own product? Do you want to see the printed circuit board (PCB) development process from start to finish and used in a robot application? This is the perfect opportunity to learn, develop, and make a circuit board from the ground-up.
Who teaches our students?
The best instructors! We choose the best instructors to inspire our students!
Robolink certified instructors are our product engineers, engineering and computer science students from major universities, or tech education professionals.
Each instructor has to pass a rigorous training program to ensure our students have the best experience!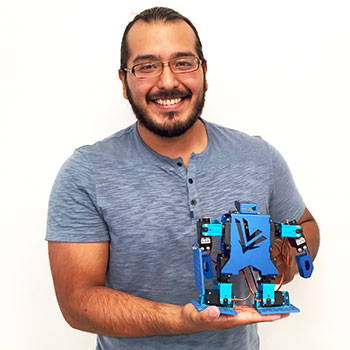 Meet Arnold Suarez
One of our in-house product engineers, Arnold created and manages our PCB curriculum. Geek in Residence at FabLab. Robot submarine competition participant. Tinkerer hobbyist.
Build a PCB. You'll build a PCB from our curriculum with an instructor guiding you through the process from start to finish.
Program the PCB. We'll ship you the PCB you created from our curriculum.
Robotics engineering. The Rokit Smart will be shipped along with your PCB. You can use the parts from this kit to build a robot using your circuit board.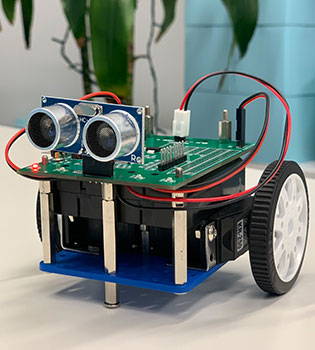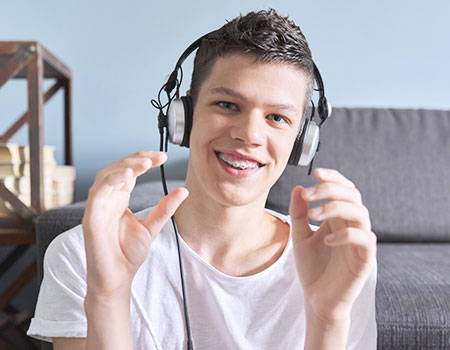 This 10hr class meets once-a-week so you can practice during the week and have off-the-computer time, but we can also accommodate a twice-a-week schedule for accelerated learning if requested.
Virtual Learning Requirements
These are the minimum requirements to attend any of of our virtual learning options.
Win, Mac, Chromebook*
Webcam and mic
Stable internet connection
A quiet place to work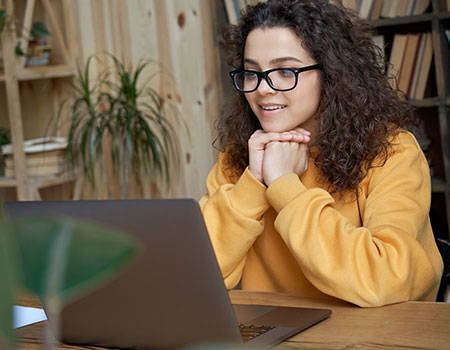 What Our Students Are Saying
I was interested in making my own circuit board but didn't even know where to start. My instructor, Arnold, was a huge help. He helped me every step of the way and now I'm planning on making my own circuit board design.
~ Toby
Until now, I only used online tutorials. I always felt lost or stuck and would have to wait for days for help when I posted in the tutorials forums. But with my instructor, I am helped every step of the way.

~ Toby
Frequently Asked Questions
What's the registration process?
Once you register for our Virtual Learning services, we'll contact you to find the best day and time for your 1-in-1 instruction that works for both you and our instructor. If you need to use a different email for the virtual learning Zoom or Google Meet invitation, make sure to let us know. We'll also send you our Terms & Conditions and Code of Conduct for you to agree to before you're allowed to enter our Virtual Learning services.
Will I have the same instructor every lesson?
To keep your learning schedule consistent, we will do everything we can to provide the same instructor for every lesson, but there may be times when the instructor in unavailable. In this case, we will work with you to schedule an instructor best suited for you. We also take detailed notes of every lesson so our instructors can provide your child with the best experience.
Can two people in the same household take a lesson together as a single student?
Every person in a virtual learning session is a separate registrant and cannot share an account. We do have other offerings to provide our students with custom groups classes, camps, and webinars for multiple participants.
Do all students have to start at the same level?
Our tutoring allows students to start at their current skill level. Instructors will assess the students skills and allow the student to start their first class at a higher level, or spend a few lessons with the student on an accelerated path.
How do I reschedule a lesson?
If at any time you need to reschedule a tutoring lesson, please contact info@robolink.com or call 858-876-5123 and let us know the day and time you need to reschedule and we will work to either skip until the next lesson or reschedule that lesson on a later date. Please note that we need to hear from you at least 24 hours in advance to reschedule. For camps and webinars, unfortunately we cannot reschedule since these have set times and dates, but we can work with you to find a suitable replacement.
What happens if I forget to reschedule a lesson?
We do not offer refunds or credits if a lesson/camp/webinar is missed since the instructor was in their virtual classroom and that time slot could not be refilled. If there was a family emergency or other issue, contact info@robolink.com or call 858-876-5123 and we will do our best to work with you to reschedule the lesson.
Are these lessons recorded?
For quality, training, and safety reasons, every lesson is recorded and stored on a secure server. If you need a copy of the recording, you can request it at info@robolink.com and we will gladly provide you a copy. If the lesson video requested is a group lesson, all participants must agree to the recording being shared and we will provide a copy to every participant in the group.
What is the Code of Conduct?
In our Virtual Learning offerings, we provide a fun, safe, and educational environment. To do this, we don't allow bullying, harassment, threatening behavior, rude gestures, visible written profanity, visible weapons, and drug and alcohol use. If a participant is accused of any behavior that is against our rules of conduct, we will investigate thoroughly. If found that a participant has broken the Code of Conduct, they will be expelled from our services without a refund. If you have any questions or issues, please contact info@robolink.com.
Do I need to install anything?
We do our best to use software that is web-based and doesn't require any installation but if you do need to install a specific software, we will provide that information before your first lesson.
What equipment do I need?
A computer or laptop, webcam, and optional headphones/mic. to participate in the class. If your specific class or camp required hardware, it will be listed on that product page.
When will I receive my PCB and robotics kit?
You will receive both the PCB you're engineering and the Rokit Smart between your 3rd to 5th week of this class.
Have any questions about our virtual learning offerings? Please let us know below or email info@robolink.com.