San Diego | 5-Day | 3hr Lessons
Subject: Coding, Robotics
San Diego | 5-Day | 3hr Lessons
Subject: Coding, Robotics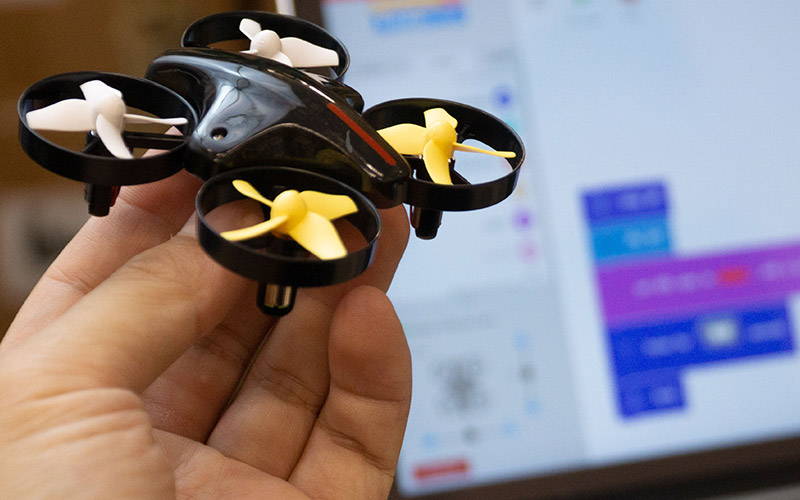 Become a drone programmer!
Become a drone programmer in 5 days with the CoDrone Mini! Learn what it takes to program autonomous drone flights and by the end of the week, show off your skills in a flight challenge. Students will learn the basics of Blockly and autonomous drones by learning how to read sensors, make decisions, and fly in complex patterns.
---
In this 5-day in-person summer camp, our students will
Program function calls, variables, and loops
Perform flips and rolls
in the air
Keep their CoDrone Mini at the end of the week
Robolink & The League of Amazing Programmers
AM Schedule
Drop-off: 8:30-9a
Camp: 9a-12p (with 30 min indoor/outdoor activity)
Pick-up: 12-12:15p (or 12-12:30p lunch if staying the full day)
PM Schedule
Drop-off: 12:15-12:30p
Camp: 12:30-3:30p (with 30 min indoor/outdoor activity)
Pick-up: 3:30-3:45p
Extended day: 3:30-5:30p (M-F for an extra $99)
If your child attends an afternoon class (12:30-3:30), you can add-on our extended day package!



For just $99 (M-F) students will have this time to make new friends, reconnect, and build their social-skills. Gaming tournaments, board games, group games, arts & crafts, and more will be running every day so students always have something new to look forward to.


Extended day will be hosted by The League of Amazing Programmers.
We keep a 6:1 student-to-instructor ratio to keep classes small. This gives your student more individual time with the instructor while maintaining CDC safety guidelines.
Robolink & The League of Amazing Programmers is not responsible for any laptops, robotic kits, devices, or other items your student brings to our camp. If you allow your child to bring their laptop to camp, they must be responsible for it.
Robolink's in-person camp is hosted in partnership with the League of Amazing Programmers at their location.


What this means:
Classes will be run by Robolink instructors.

Check-in, check-out, lunch (for full day students), and extended day, is hosted by the League of Amazing Programmers.


Both camps will have break times for students to socialize.
After registering for a camp, you'll be given a link to sign up for your parent account. This is a secure account that stores your child's information which is never shared or stored outside of the account.
Who teaches our students?
The best instructors! We choose the best instructors to inspire your student!
Robolink certified instructors are engineering and computer science students from major universities or tech education professionals.
Each instructor has to pass a rigorous training program to ensure your student has the best experience! Once registered, we make sure to place your child with the instructor for their skill level and interests.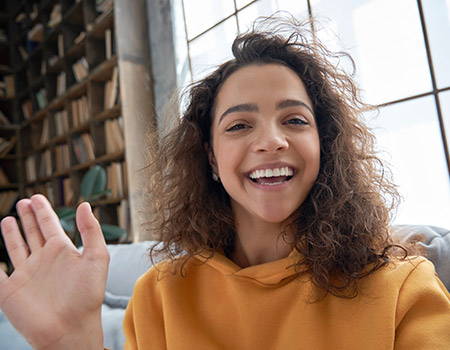 Frequently Asked Questions
What's the registration process?
Once you register for our in-person, you'll receive a link to set up your parent account. In this portal you'll be able to securely add your child's name, age, and skill level. Every registrant must have created an account with our parent portal and agree to our Terms & Conditions and Code of Conduct before the student is allowed to enter into any of our services.
Do all students have to start at the same level?
Instructors will assess the students skills and allow the student to start their first class at a higher level, or spend a few lessons with the student on an accelerated path. With camps, the curriculum is on a fixed path, but students are allowed to customize their projects to further hone their skills and present their projects to the group for further critique.
Where is the camp located?
What is the Code of Conduct?
Robolink provides a fun, safe, and educational environment. To do this, we don't allow bullying, harassment, threatening behavior, rude gestures, visible written profanity, visible weapons, and drug and alcohol use. If a student is accused of any behavior that is against our rules of conduct, we will investigate thoroughly. If found that a student has broken the Code of Conduct, they will be expelled from our services without a refund. If you have any questions or issues, please contact info@robolink.com.
Do I need to bring a laptop/install anything?
While Robolink provides Apple computers for all classes (the Advanced Robot Engineering & Coding will use PC laptops), you are welcome to bring your own laptop. We do our best to use software that is web-based and doesn't require any installation but if you do need to install a specific software, we will provide that information before your first lesson.
Do you have a full-day option?
You are welcome to purchase an AM & PM session for the full-day experience.
Have any questions about our virtual learning offerings? Please let us know below or email info@robolink.com.