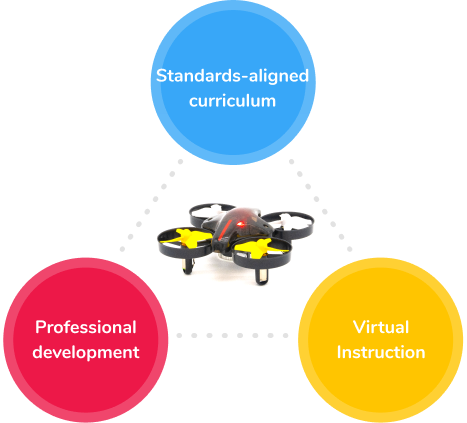 More than robotics, it's a whole suite
They're more than robots! Each robotics kit comes with standards-aligned curriculum, professional development to help you get comfortable using our kits, and you can even bring our instructors into your classroom virtually, if you'd like.
Coding, with blocks or text
Our kits can be coded using block-based coding or text-based coding. Younger students can learn the fundamentals of coding with Blockly, then graduate on to text-based coding in Python where students learn industry-standard coding in one of the most popular coding languages.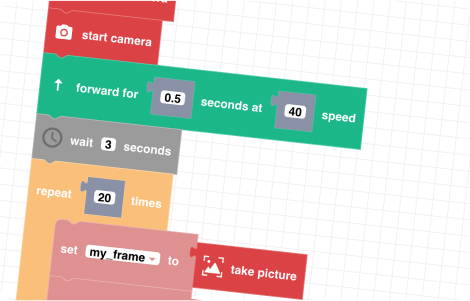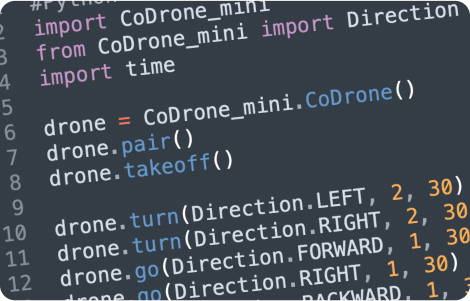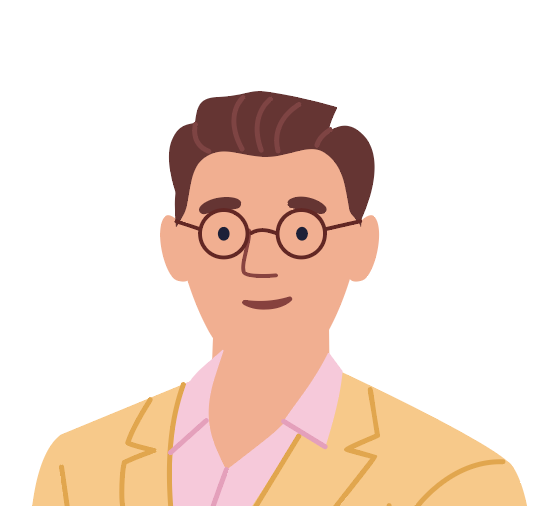 "Having a partnership with Robolink to provide drone instruction for our students in grades 5 through 8 has been great! The teachers and support they provide has provided a hands on experience for our students in an area that is not easily accessible. We are excited to continue our partnership in the future."
Jason, Program Coordinator, Edu Services at Fullerton SD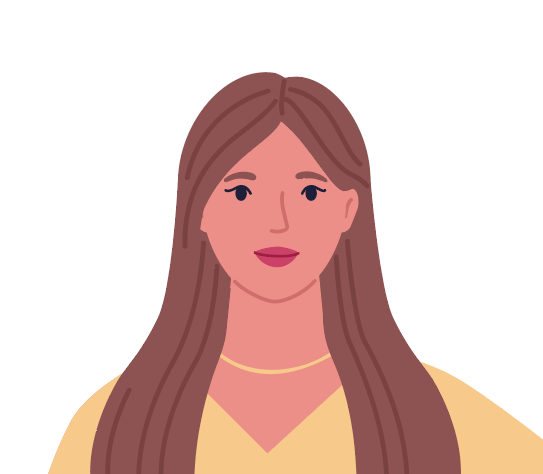 "Robolink's classes have taught both of my children real engineering and coding skills and did so in a fun way. My husband and I both have postgrad engineering degrees and can speak knowledgeably on this point!"
Katherine, Parent in San Diego, CA
"We enrolled our kids so they could get some hands on experience with coding and robotics and we are so happy with our decision. Our instructor is enthusiastic and engaging throughout the lesson which makes the hour fly by. It is truly wonderful to hear your children laughing while learning! We appreciate the staff at Robolink for helping us incorporate STEM education into our children's curriculum in a fun and exciting way!"
Lisa, Parent in Newport Beach, CA


Want Robolink in your classroom? Need something unique?
Leave your contact info, and we'll get in touch to discuss a tailored solution